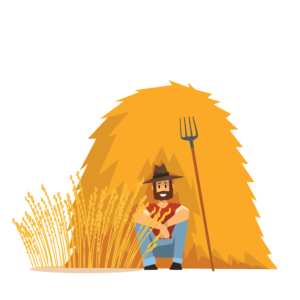 Farming & Fodder Management – 4S Foods has its "own" farm and we fully operate it ourselves. Total land area is 115 Acre. The farm is located at Rewari, Haryana. We grow our own fodder in an organic way without use of any fertilizers and other chemicals. We grow Wheat, Bajra, Mustard, Oats, Barley, Maize, Alfa Alfa, Barsim at the farm for the cow fodder. We also conduct farm visits for our customers to see the scale and automation of our processes.
Read More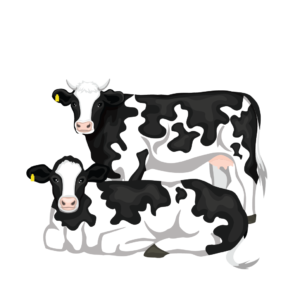 Cows & Shelter Housing – Cows are classified in 4 groups, Milking Cows, Dry Cows, Heifers & Calves. We have a total heard of 190 cows. Among facilities for cows, we have a huge housing shelter where the cows roam and rest, well equipped with 24X7 water & feed access, fans and foggers are installed to keep the shelter cool. Each cow's health is monitored using computerized health tag.
Read More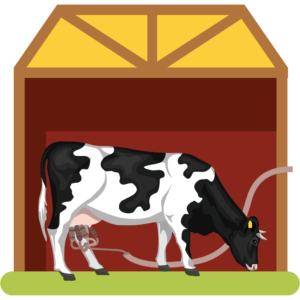 Automated Untouched Milking –  We have a completely automatic milking process in place. There is no human touch involved. We don't believe in force milking cows hence the machine have auto-cut off system in place to ensure a proper and healthy milking process. The cow udders are thoroughly cleaned before the milking process starts. The teats are dipped in iodine solution before and after the milking to remove any bacterial growth possibility and also to help the teats close faster and prevent flies around the cows.
Read More
Chilling Process –  The milk is chilled to 4 Degree Centigrade to ensure that you get the milk in the perfect condition. We do not add any preservatives or other chemicals to extend the shelf life of the milk. We maintain the cold chain from the farm to your doorstep. It is completely whole milk, which is the most natural state of the milk without any additives or other processing done to the same. It is 100% farm fresh milk.
Read More

Bottling & Packaging – We use lead free glass bottles for storage and delivery of the milk. We have 1ltr packs, within 24 hours of milking, the product reaches your doorstep. The empty bottles need to be returned on next day delivery which are then washed and sterilized to be ready to use again in the process.
Read More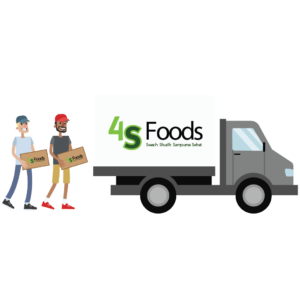 Doorstep Delivery – 4S Milk is a direct Farm-to-Table model with no middleman or delivery agents. We have our own logistics team and there is no additional delivery price added to the milk costing. We do morning deliveries only to ensure a proper milking to delivery chain. Time of delivery depends on your delivery area which is informed to you post subscription. We are currently delivering in Delhi and Gurgaon.
Read More
A Complete Organic Journey of 4S Products
4S Foods follows a completely transparent farming to delivery process. We boast of arranging a farm visits which no other brand does in the market. You are free to contact us and schedule to accompany us in the next batch of visitors. The transparency and honesty in our process has made us the most loved and most subscribed milk brand of Delhi-NCR.
Any questions? Read our FAQ's