Welcome to
4S Organic World
Nastiness at Bay and Tastiness at its Best – precisely sums up 4S Farm Fresh Organic Milk. It is pure & organic cow's milk that you can completely trust and ensure good health.
4S also offers Paneer, Ghee, Butter and Cream as by products of our Organic Cow Milk.
Our products
Organic Cow Milk
Farm Fresh Organic Pure Milk
4S Milk is Delhi and Gurgaon's Most Loved and Most Subscribed Milk Brand. We deliver Organic Cow Milk and Milk Products directly from farm to your table with NO middleman and distributor network. From Organic Fodder to Milking, the complete process is devised by 4S experts, making sure you get the best milk in NCR.
Subscribe Now
Benefits of
4S Cow Milk & Products
Milking is a daily process at 4S farms, we deliver fresh chilled milk at 4°C at your doorstep daily.
Ranging from Immune System to Digestion process, consumption of raw cow milk is important for you.
High content of calcium in 4S Cow Milk helps in strengthening teeth and bones of your children.
Full glass of thick organic raw cow milk keeps your tummy full & is an amazing snack anytime of the day.
Artisan Cheese
From:

₹

405
₹405/200gms
Old Hill is a gourmet cheese maker based out of the picturesque hills of Kumaon at an altitude of 6500 feet above sea level. They make top quality artisan cheese with variants such as Parmesan, Cheddar, Tomme, Gouda, etc. They have adopted a community-based model, collecting the best quality milk from Kumaoni homes and engaging rural women in the production of cheese.
Why choose
4S Foods Subscription?
On Time Delivery & Schedule
4S Foods delivers milk direct to your doorstep in Delhi and Gurgaon. Chilled Glass Bottle Milk is delivered to you from our farms. We also deliver milk products on onetime and subscription basis. You can schedule delivery starting from daily to alternate delivery and other models.
Pure Cow Milk is Beneficial
Pure Raw Cow Milk helps in digestion process. The calcium in Cow Milk helps in strengthening teeth and bones. Cow Milk has the necessary proteins which increase the body immunity. The Immune system gets better with the consumption of good raw cow milk. Cow Milk Intake reduces weight and helps in metabolism. Raw Cow Milk reduces chances of heart diseases and other high blood pressure. 4S Pure Cow Milk is free from preservatives & hence best source of calcium. Pure Cow Milk is sweet in taste hence kids love it.
Parents want the best nutrition for their kids and our raw cow milk is full of Calcium, Vitamins and Minerals for the growing body. Our milk is the complete nutrition for a child, order milk online to ensure that your kids get the best of health benefits at the right age.
Huge Subscriber Base in Gurgaon & Delhi
We are the most loved and most subscribed milk provider in Delhi-NCR. 4S Foods has been operating from more than 7 Years and we have a loyal customer base which speaks volumes about the fondness of our products, ranging from Milk to Organic Cow Ghee and Khoya!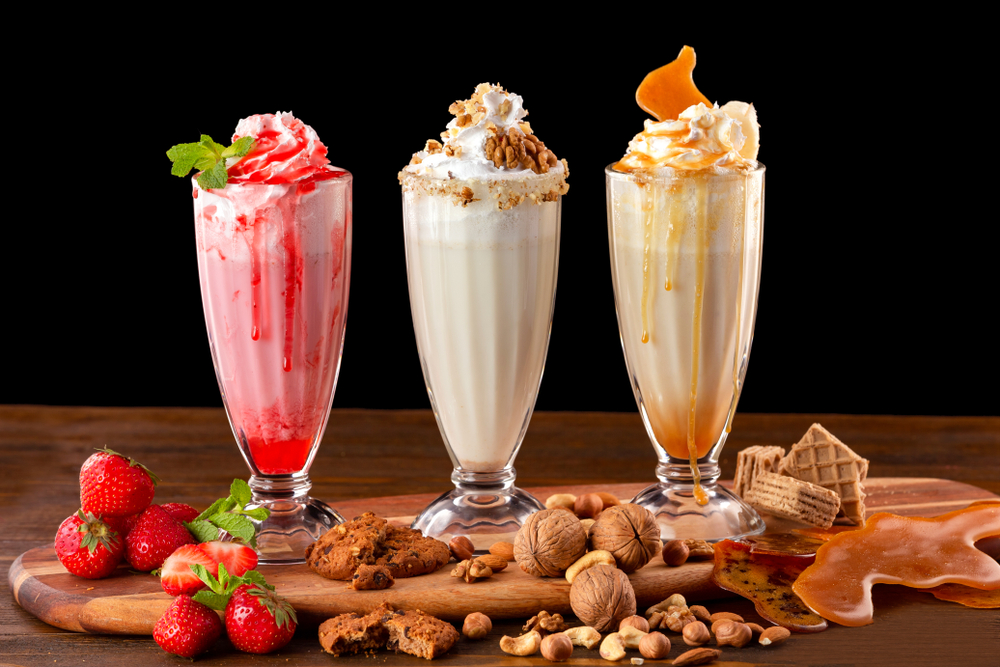 Yummy Homemade Organic Milkshakes
Increasing temperature is very irritating. Unfortunately  today's temperature is increasing rapidly so people mostly prefer cold and frosty drinks to cool themselves  organic milk shakes…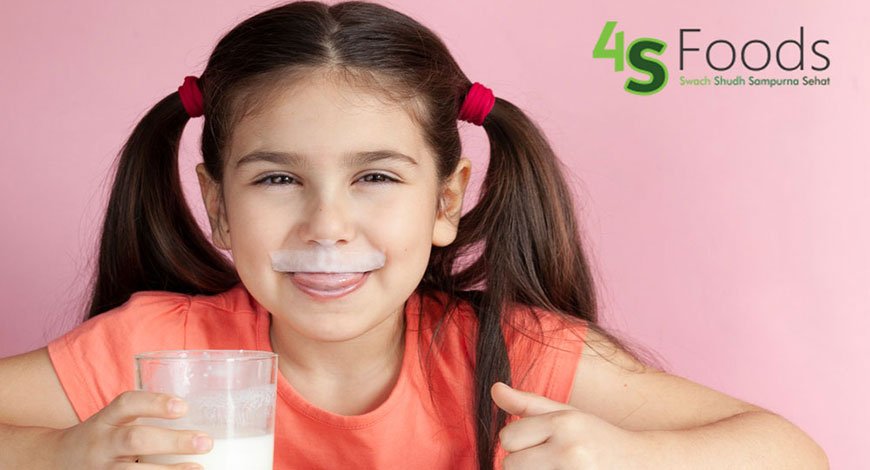 Hot And Cold Milk In A Healthy Diet
Milk is considered as one of the healthiest natural drink due to the presence of abundant vitamins and minerals. Vitamins present in the milk include…